Hotel Veliki

---
---
Take a Moment to

look at our rooms

Great Hotel, Premium restaurant & Business center

MORE THAN JUST A HOTEL

---
---
Mission & Vision
Our mission is to be your best Novi Sad's local host. Here are the principles that we live by every day : It has always been, and will always be, about hospitality. Accommodate guests in comfortable apartments, improving their stay and holiday is what we are passionate about. We tend to care deeply about all guests needs.
Together, we embrace diversity to create a place where each of us can be ourselves. When we are fully engaged, we connect with, laugh with, and uplift the lives of our customers – even if just for a few moments. It's really all about human connection. Veliki is a a place where you can meet with friends, partners and family and our drive is that you feel at home (away from home). We are honest and straightforward in our interactions with our guests, colleagues and the community.
Veliki is a part of a community, and we strive ourselves to be a great neighbor, partner, sponsor, colleague and a friend. It's not unusual to see local people coming to Veliki's restaurant to chat, meet up or even work. We're a neighborhood gathering place, a part of the daily routine – and we cannot be happier about it. Get to know us and you will see. All our guests inspire us to bring our mission to life.
Hotel Veliki – Novi Sad Management
Contact Hotel Veliki
Conference room in NOVI SAD

---
Organize a business meeting in our conference room which is at premium location in Novi Sad and has modern technology equipment.
---
Conference Room
Our favorite regional flavors.

---
Hotel Veliki is home of the Cafe-Restaurant Veliki, which is well known leader of authentic kitchen from Vojvodina. You can eat local delicacies, in modern settings!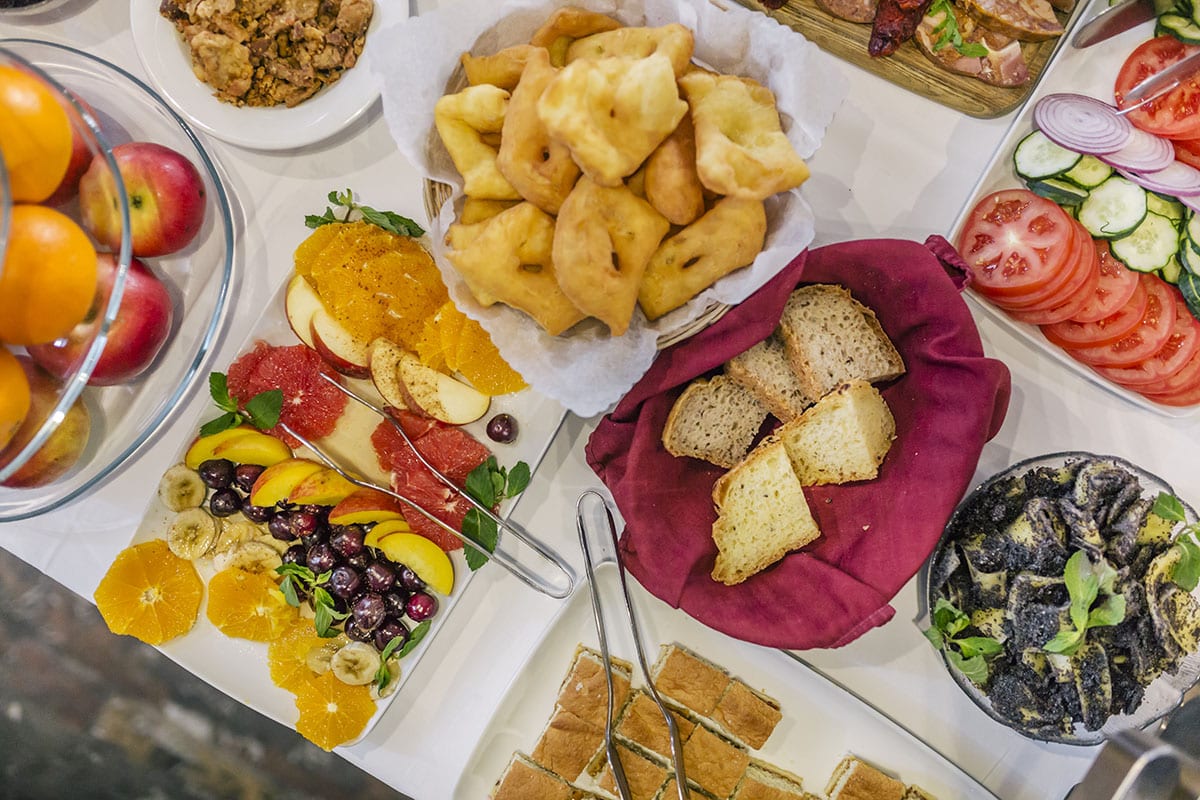 Breakfast included in the price of your stay

Start with great breakfast
We at Café-restaurant Veliki understand the importance of a balanced diet.
Whether it is a scheduled intensive business meeting or an eventful city tour in Novi Sad, a balanced breakfast is essential for a successful and productive day.
All our guests can enjoy a hearty buffet breakfast served every day from 8 to 11. From scrambled eggs to fruit with tea and coffee available upon request.
You are invited to experience a unique concept of the café-restaurant VELIKI.
Take a Moment to

Explore RESTAURANT VELIKI

---