MEET & ENJOY

Multi-purpose conference room in NOVI SAD

---
Rustic interior of the multi-purpose conference room in Hotel Veliki is an ideal option for anyone searching for event or conference venue in Novi Sad, Serbia.
Book conference room in Novi Sad

Conferences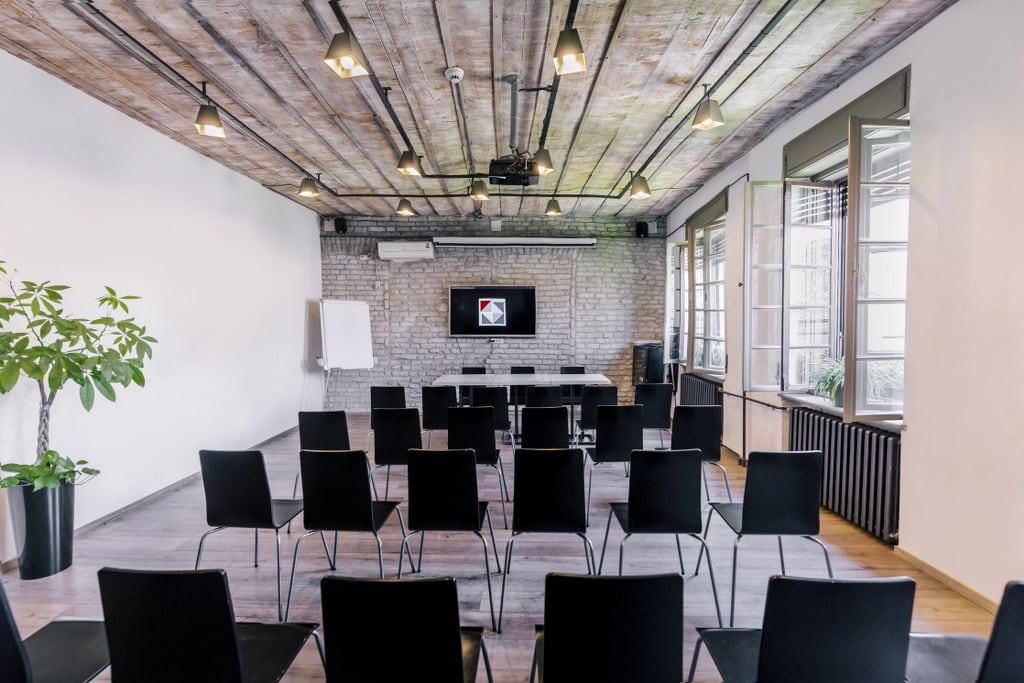 ---
Hotel Veliki is unique place where business and pleasure are merged.
How do you organize a meeting?

Meetings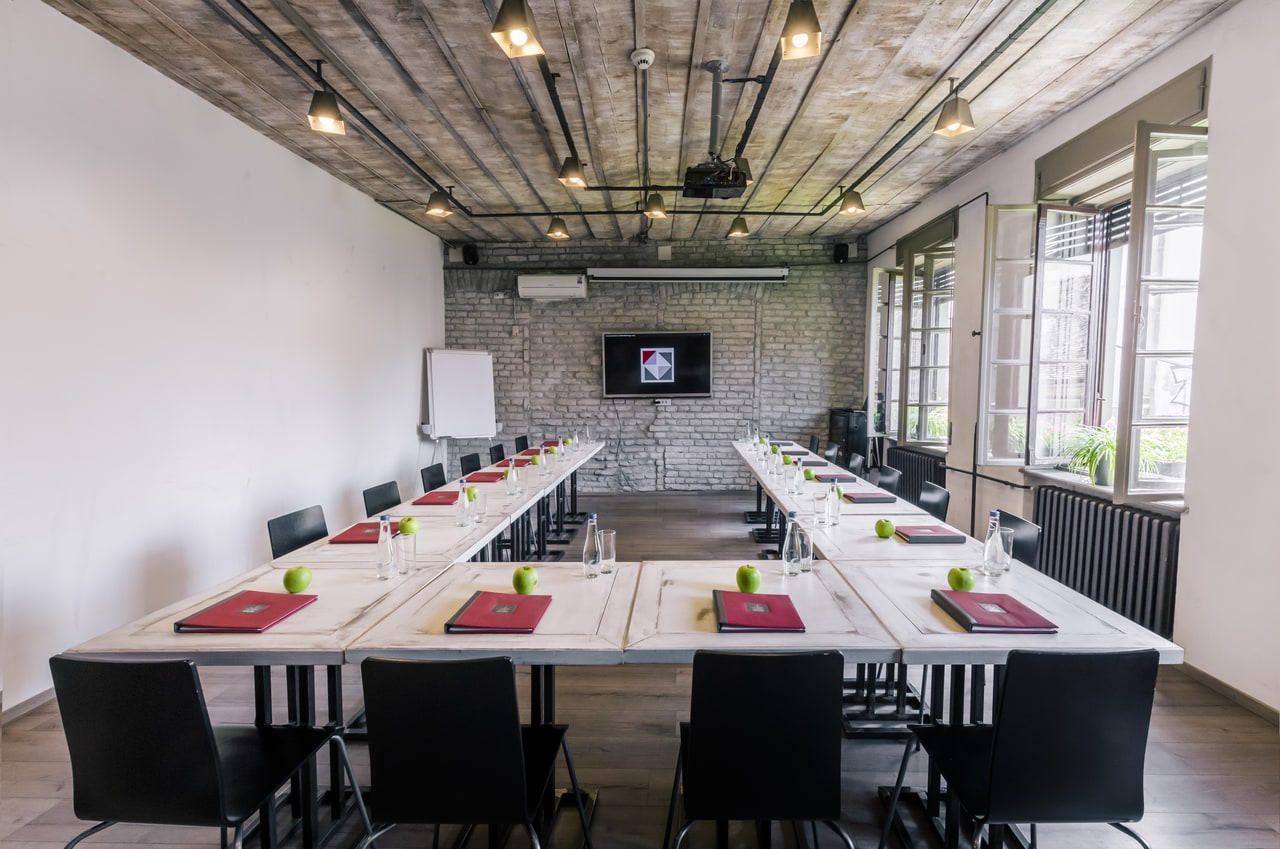 ---
Make meetings more efficient and productive.
MEETINGS AT A UNIQUE LOCATION

NOVI SAD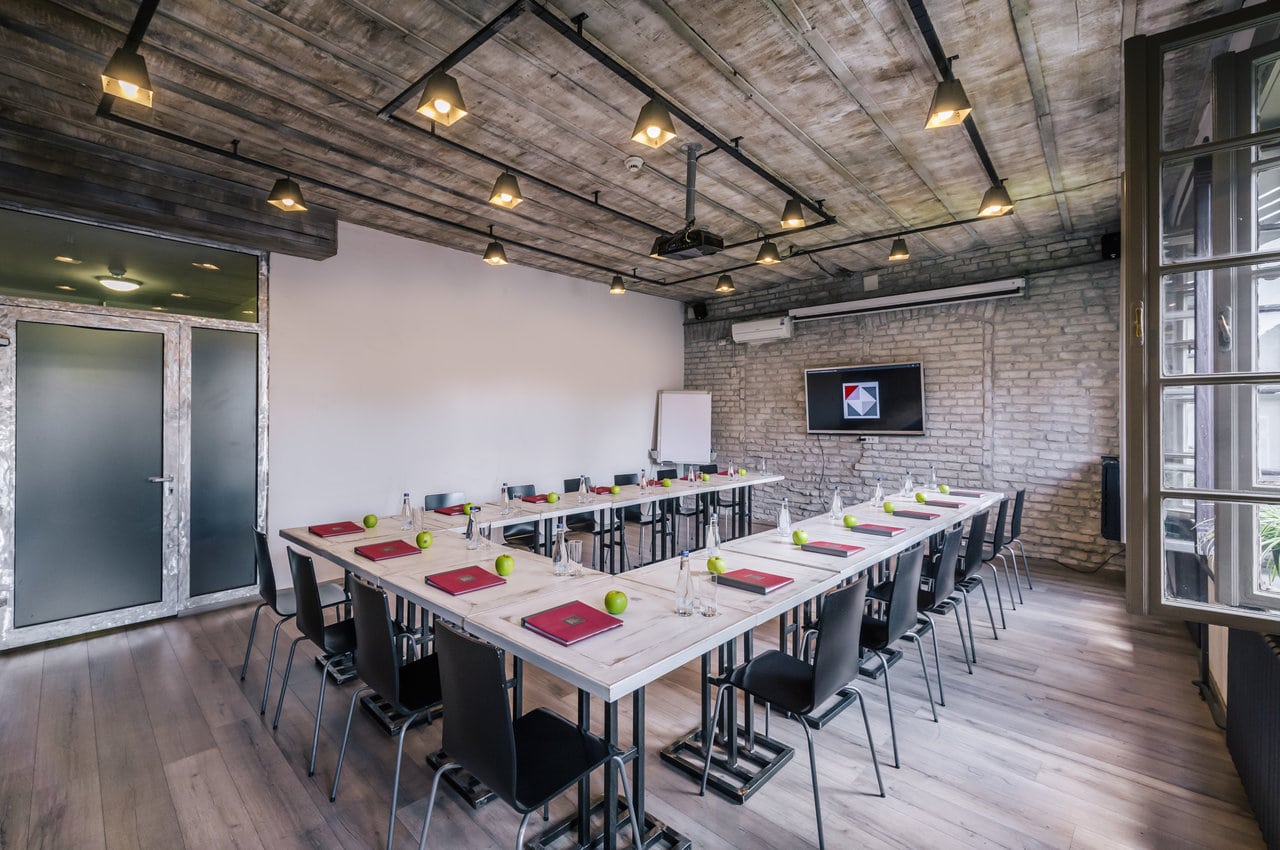 ---
Depending on the type of meeting, consult our conference team manager which setting would suit you the most.
We have it all in one

What we offer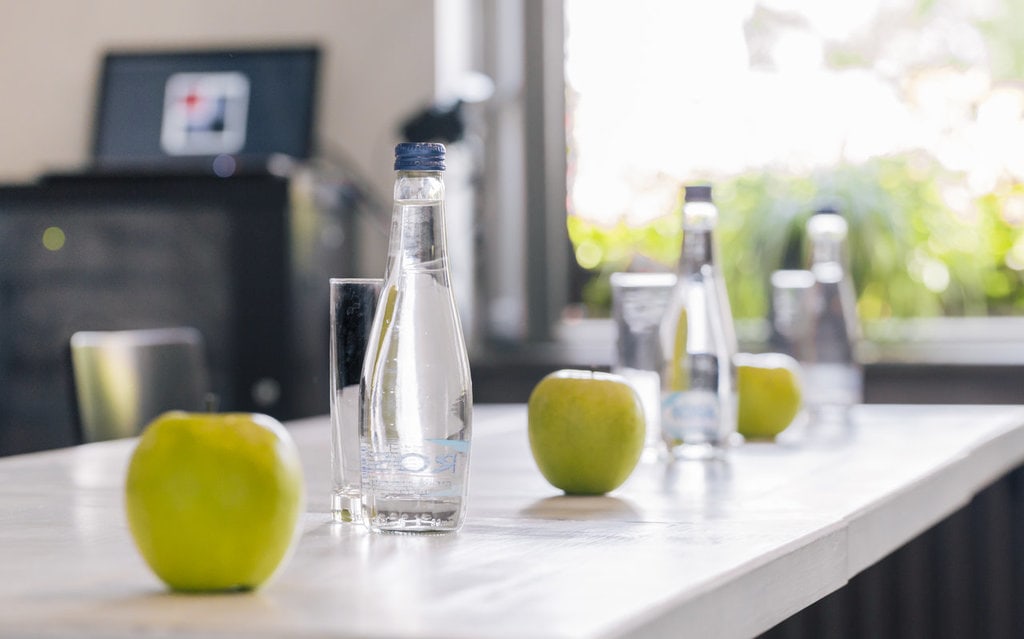 ---
Keep everyone happy with well-timed breaks and delicious catering or great lunch.
STAND OUT

Unique interior design
Our unique designed conference room in hotel VELIKI can seat up to 40 people.
45 square meter room accommodates training seminars, conferences, exhibitions, board meetings, cocktail receptions and also similar activities. Air-conditioned and equipped with the latest conference audio-visual technology, the room stands out for its originality as well as design.
Arrange seating in 5 different settings

Choosing the best seating style for your audience.
Hotel Veliki conference room is furnished with modern surround sound system, lap top, Full HD projector and 240cm wide screen, 60' Full HD LED TV, Full HD video conference equipment and also Apple TV. It is covered with Wi-Fi internet service, maximum daylight and also blackout shutters. Choose the best seating for your guests.
U SHAPE- up to 20 people
CLASSROOM - up to 20 people
HOLLOW SQUARE- Up to 20 people
BOARDROOM - up to 20 people
THEATRE - up to 40 people
Food & beverage

Events are ultimately about hospitality
With indulgent cuisine of the restaurant Veliki, create a perfect business meeting or presentation by enjoying a selection of hot and cold drinks, canapés, light meals, tea breaks and snacks throughout your conference. As a result your guests will enjoy overall experience.
HOTEL VELIKI, Nikole Pašića 24, 21000 Novi Sad

We offer a complete event solution to cater for various types of events
CONTACT